Julia Jackson, daughter of the late Jess Jackson and spokesperson for Jackson Family Wines, spent her childhood immersed in the daily goings of her family's wine business. It's no surprise that she developed an interest in the business early on or that she would become an integral part of Jackson Family Wines.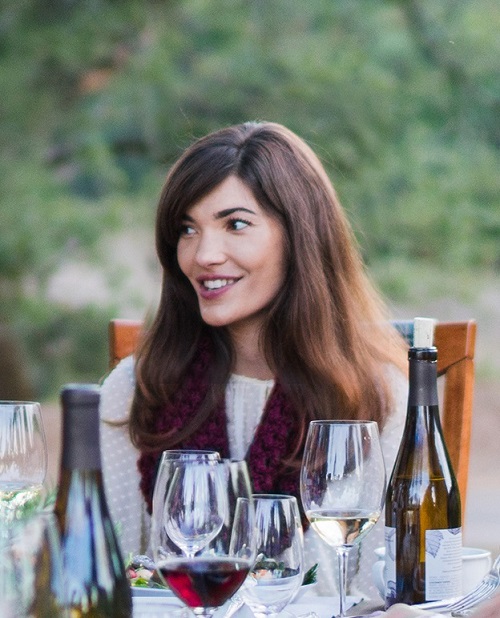 After receiving her Bachelors Degree at Scripps College, Jackson went on to attend Stanford Summer Institute of General Management. She now works with the international sales team, utilizing her expertise and enthusiasm for the wine business in the promotion and expansion of her family's legacy. At a comparative wine tasting of Vérité, one of company's most exceptional Sonoma County wines, Jackson suggested that, while Sonoma is known for Pinot Noir and Chardonnay, Jackson Family Wines believe that it is the best place for Cabernet. This unique perception proved to be quite valuable when Vérité was preferred over two of Napa's more famous Cabernets.
Julia works with many of her family members, including her mother, Barbara Banke, who is now chairman and proprietor of Jackson Family Wines and who Jackson considers a role-model for herself. Watching her mother thrive in a male-dominated industry may have added to Jackson's motivation to found Cambria Seeds of Empowerment in 2014. Seeds of Empowerment is a grantmaking program that honors women leaders and supports charitable organizations by awarding $100,000 to outstanding non-profit organizations annually. The goal is recognize and encourage not only exceptional women leaders but also those who have overcome adversity and seek to empower others.
Jackson brings both passion and acumen to her work within the wine industry and spreads inspiration through Seeds of Empowerment. She plans to remain in business with her family and carry on the legacy her father began.
Check this website for more info at Cambria Wines.